The Pokemon comments reminded me of this little blighter. The Longhorn Cowfish: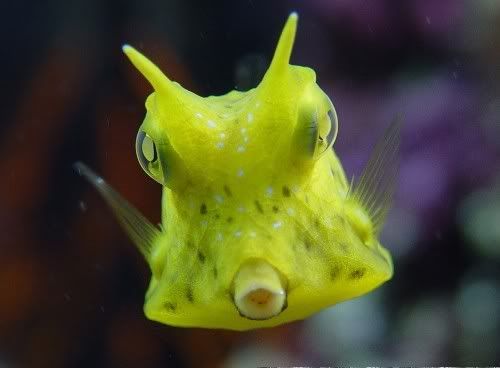 I'm pretty sure this is him using "Leer".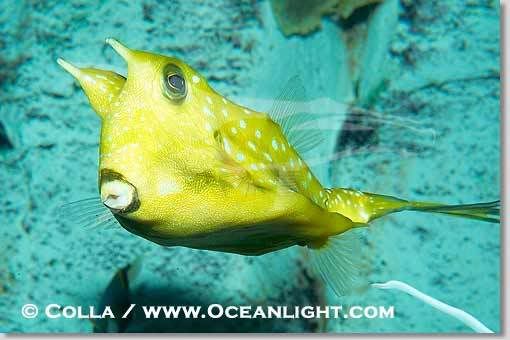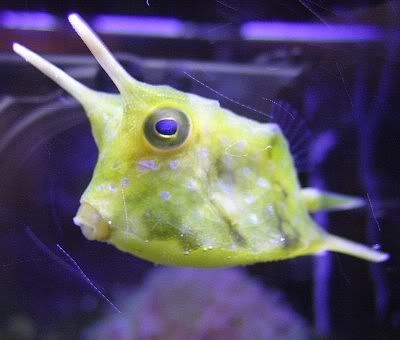 It has a unique way of swimming- it lacks back fins and a pelvic skeleton to propel it through the water, so it slowly hovers around instead. To protect itself, it can secrete a powerful toxin from its skin. It's mostly a bottom feeder and can blow away sand particles to unearth invertebates to feed on. Its scales are fused together to form a box structure around its body, and it's known to "squeak" when caught. It does poorly in aquariums, but it doesn't stop people trying to keep them as pets anyway.