Last year a bunch of fishermen caught a giant squid corpse by accident, and the 1,089 pound body was put in a freezer.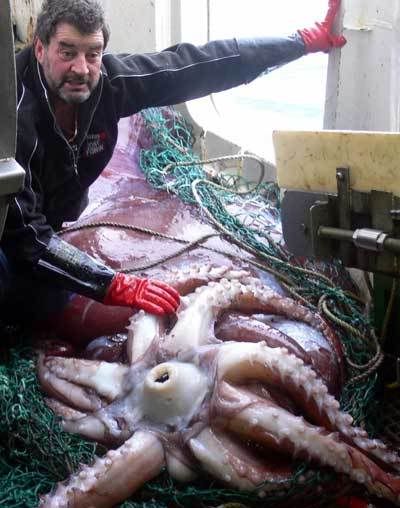 Apparently on Monday they began thawing it out, and will begin dissecting it on Wednesday. The dissection is being brodcast live, and it's already started because it's Wednesday in New Zealand.

This is the link to the full article:

http://ap.google.com/article/ALeqM5iNrXD-aFDkco1HdoBQ0KaO5CenngD90BFE7O0

and at the bottom there is a link to watch the dissection. I watched some of it, THAT THING IS HUGE!!!!!