Hey everyone!

I was directed here by a member of
thequestionclub. I have a spider question...Warning, it's freakish and scary looking....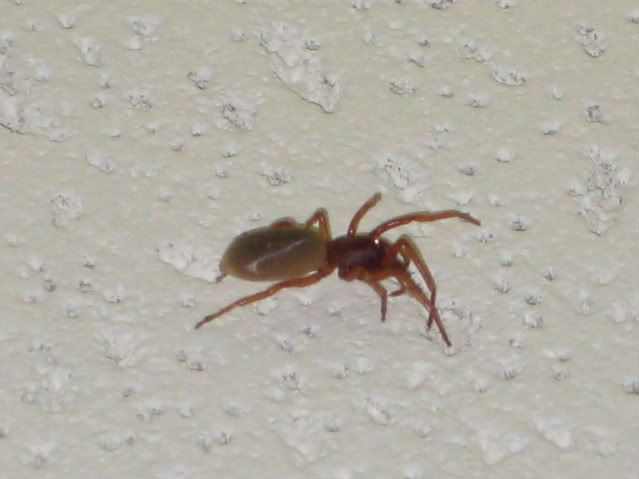 And, so I don't run into this problem and have to bother you fine people again, how would I go about finding this sort of thing out in the future? Thanks! =)

Edit: Answered. It's a Woodlouse Spider. Thanks to
catbrooks,
urbpan, and
tealizard, and
cathubodva from
thequestionclub.