Hello. I emerge from lurking to bring you tales of...well, seal rape.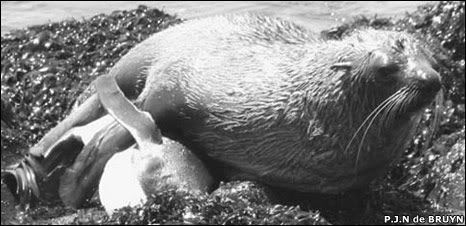 The brazenness of the seal's behaviour left those who saw it in no doubt as to what was happening.
http://news.bbc.co.uk/1/hi/sci/tech/7379554.stm
I would have attempted to rescue the penguin instead of writing down the specifics of seal/penguin rape, but then again I am not a man of SCIENCE.
Link found thanks to
Warren Ellis