..but keeping up with the whole idea of pet spay/neuter support
What is hip dysplasia?
The hip joint is a "ball and socket" joint: the "ball" (the top part of the thigh bone or femur) fits into a "socket" formed by the pelvis. If there is a loose fit between these bones, and the ligaments which help to hold them together are loose, the ball may slide part way out of the socket (subluxate). With time, as this occurs repeatedly, other degenerative changes in the joint occur (also called osteoarthritis) and your dog will become painful, lame and weak in the hind end.
This disease is progressive; that is, it gets worse with time.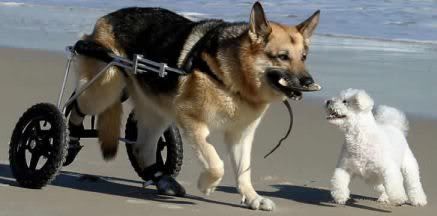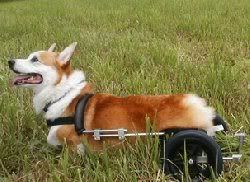 (
Collapse
)
And if you do plan on breeding.. For the love of Benji please get your dogs genetically tested first.
http://www.healthgene.com/canine/genetic_dna_testing.asp
(No pictures behind cut. All text. It's too late to go looking for picture examples.)